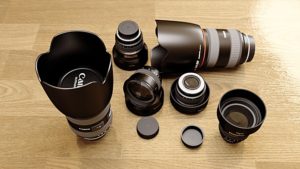 The Ozo Broadcast Camera – created by ESPN and Foglight Entertainment (founded by Jeff Bowler) – is the "first Virtual Realty device to capture 360° spherical video and 360×360 surround sound." It has eight microphones which record 360×360 surround sound. Each of the interchangeable digital cartridges it comes with provide 45 minutes of recording time, and then saves all video and audio to one file, eliminating the need for numerous SD cards.
Now, the camera is being used by ESPN. Carson Wentz (former North Dakota State quarterback who is expected to be one of Chicago's top 2016 NFL picks) will be showcased on TV and throughout social media in ESPNs first ever 360-degree video segment. Talking about this new method, ESPN's Associate Director of Original Digital Video, Lindsay Rovegno explained:
"We saw 360-degree video as one of the next big opportunities for storytelling. In the past we've experimented with 360-video clips, but have yet to use the medium to tell a narrative story. 360-degree video allows us to place the viewer in the environment in which we filmed and experience the story as if they were on-site, in this case in the FargoDome with Carson Wentz."
In 2001 Jeff Bowler founded Foglight Entertainment where he remained CEO for five years. This bi-coastal film and TV production company "believe[s] in truth, integrity and clarity: clear storytelling, clear communication and clear messaging as we bring bright ideas to life on any screen." The Ozo Broadcast Camera fits perfectly with this philosophy.