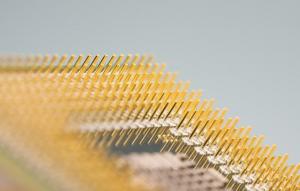 The Moto 360 Smartwatch from Motorola is attractive, comfortable to wear and just as powerful as other such watches on the market. Featuring a pedometer, heart rate sensor, ambient light sensor and wireless charging, this watch actually looks like a watch due to its round face and being constructed from glass and stainless steel – very watch-like features. And because it is light, and has a leather strap, it also feels like one.
One can choose from different color watchbands too: black, dark gray or light gray.
Currently there are some issues with the Moto 360 (such as battery power, the black slice at the bottom that looks a bit weird, and the round screen that sometimes causes text to get cut off). But even with these issues, it still comes up trumps against its rivals.