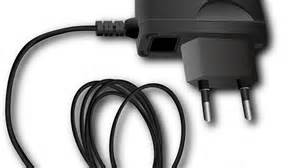 This small device provides a ton of USB power. At the same time, it delivers mobile device notifications at a glance. It features: a two inch screen (on the back), shoots 3 minute video clips (overwriting old clips as a 64GB card), emergency mode and more.
On the negative side, its battery life is minimal, it is only three megapixels and it has a non-touch sensitive screen. Still, it has been hailed as "revolutionizing the mobile charging category" and does have a colored glowing light alert using Bluetooth Low Energy.
Ultimately though, the PROMPT™ Auto Notification Car Charger makes for a great travel accessory, as it is small enough not to cause an interference and powerful enough to keep you charged.