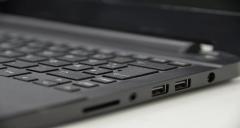 Stuck for something to buy your host for the upcoming holiday? Going to someone's house for the big meal but have no idea what to buy the host who has everything? Check out the USB Cup Warmer currently on special for half price (while stocks last). So what does this cup warmer do? It's pretty obvious really. It keeps your hot drink warm for as long as you need. So it's perfect for young moms rushed off their feet, trying to enjoy that first morning cup of hot steaming tea, when all of a sudden the little one starts crying, they realize they have to put the clothes in the dryer, or the dog's is attacking the toddler's shoes as he's dying to go out for his first walk of the day. By the time you actually get back to that great cup, it's more like an ice tea!
Or, the business executive has made himself a strong cup of coffee, but by the time he gets back to his desk after having dealt with all sorts of issues along the way, he finds his drink resembling more of an ice coffee than a steaming hot beverage.
But now hot drinks are finally entering the 21st century as they can maintain heat through a computer! Finally it seems the computer can do what we've wanted for so long and actually make a cup of tea…well, sort of, at least, an outlet from the computer is able to help keep the steam in the cup for as long as the user desires.