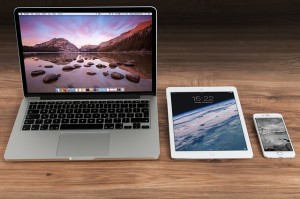 In Russia, recent figures have indicated that the Russian social media site VK.com – co-founded by Pavel Durov, Lev Leviev and Vyacheslav Mirilashvili in the beginning of 2007 –  today has an even larger audience than TV. Indeed, according to TNS Russia, in March 2015, the site had 13.2 million daily users, compared to 10.9 million daily viewers on the country's Channel 1. Per week the audience/user figures were approximately the same, coming in at 10,000.
That social media is somewhat beginning to take over traditional media – and in particular that of television – is not exclusive to Russia or even the east. Indeed, according to a recent article by Bong R. Osorio, published in PhilStar Lifestyle, "the erosion of conventional media business models and the rapid growth of social media use are significantly altering practices in journalism, public relations and corporate and marketing communication."
Furthermore, corporations and businesses are using social media technology – a McKinsey survey found this figure to be as high as 83 percent, with 73 percent of F500 companies having a Twitter account.
Indeed, there have been countless articles written about why people love and use social media, pointing to sites like VK.com in Russia and Twitter, etc.  The explanation given is that they make people feel less alone – which is one of life's most dreaded feelings to counter. Social media sites give users the sense of belonging, which is usually less likely by tuning in to the latest daily soap opera.
So if social media is helping people on a global level with their businesses and on a personal level with their relationships and connections, these figures are hardly surprising.