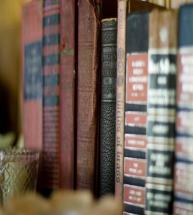 The Milken Institute was established to "advance solutions that create prosperity in all corners of the globe… from jumpstarting innovation in medical research to creating more sustainable housing markets." With that in mind, it is currently trying to promote the fact that online degrees are equal in quality to regular ones. So at its latest annual conference that took place in Beverly Hills earlier this month, experts discussed the importance of education technology.
The idea being promoted here was, according to 2U CEO Chip Paucek, that "students who attend virtual classes should be charged the same as those who attend classes in person." If this happens, then the "stigma" of online degrees will no longer exist.
Some years ago the Milken Institute also discussed how to use "market-based solutions to finance and accelerate the legal discovery and conservation of archaeological heritage, with the goal of slowing and halting the devastating effects of looting." Authors Caitlin MacLean and Glenn Yago met up with various "representatives from museums…antiquities dealers and collectors" who participated in the Financial Innovations Lab. These included: Ali Aboutaam and Hicham Aboutaam (owners, Phoenix Ancient Art, S.A.); Mathew Bogdanos, Assistant District Attorney, New York County, and Colonel, U.S. Marine Corps); Ran Boynter (Director, International Research, Cotsen Institute); Neil Brodie (Social Science Research Associate, Stanford Archaeology Center and former Research Director at the Illicit Antiquities Research Centre, University of Cambridge). This is another way for the Milken Institute to advance its objectives.
Today, education is becoming increasingly dependent on technology. Deborah Chang in a recent article in The Huffington Post noted that "education technology companies particularly early stage ones, need people who can build the product. You don't need to be a developer or designer, however, to be valuable, so long as you're able to clearly express how the product could be built to solve the problem your company is trying to solve."